Beautiful Orangeries In Essex & Middlesex
Sit back, relax and observe those wonderful garden views with our quality orangeries in Essex.
The timeless orangery is a luxurious must-have for both modern and period properties, with more home-owners looking to create extra space rather than choosing to sell.
Adding one of our orangeries onto your home in Essex immediately offers the extra room, light and space you have always dreamed of, as well as being both practical and enjoyable.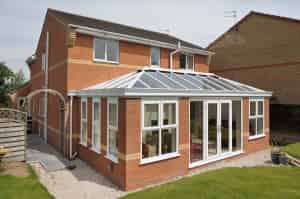 A Stylish & Affordable Alternative.
Just what is an orangery? Combining the classic design of a conservatory with a traditional brick extension, the Orangery provides lots of light, enhanced views, superior efficiency and greater privacy.
Beautiful Brickwork
Stay warm and admire the outdoors with our beautiful orangeries.
Beautiful brickwork complements your home giving a sense of vigour and warmth, whilst large glazed areas soak up light, create a sense of space, and ooze contemporary living.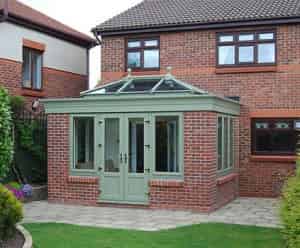 A Luxury Space
The Orangery is the perfect extension for modern living.
Orangeries make great family and entertaining spaces, adding valued depth and dimension to a kitchen. dining room, or family room.
Enjoy All Year Round
If you are looking for extra room, light and space but prefer the look of a brick extension then an Orangery will give you the transformation you've always wanted.
An elegant and sophisticated extension for any home, the orangery gives you a luxury, practical space to enjoy all year round.
Reduced Glare From The Sun
Those with South facing properties will appreciate the benefit of reduced glare from sunlight.
More brick than glass, Orangeries provide ample protection from the sun whilst still allowing you to enjoy a conservatory style with ample light and space.
Temperature Control
Orangeries allow you to control temperature so you can use them throughout the year.
A solid wall construction allows for cavity insulation which provides plenty of comfort in the colder seasons whilst roof vents allow you to control air flow in the summer.
Stunning Lantern Shaped Roof
The standard orangery design features beautiful floor-to ceiling class windows with a lovely lantern style roof (different to a sloping roof of a conservatory which connects directly to the side-framing.)
A lantern roof is a variety of skylight which has become a very popular feature of an Orangery. It allows light to flood in from the ceiling, making your space brighter and warmer – dramatically transforming the inside of your room.