Bi-Fold Doors, Hornchurch, Essex
Our modern and stylish uPVC bi-fold doors will make a stunning addition to your home in Hornchurch, Essex. Our market-leading bi-folding doors are designed with beautiful slim-sightlines for a seamless finish and look.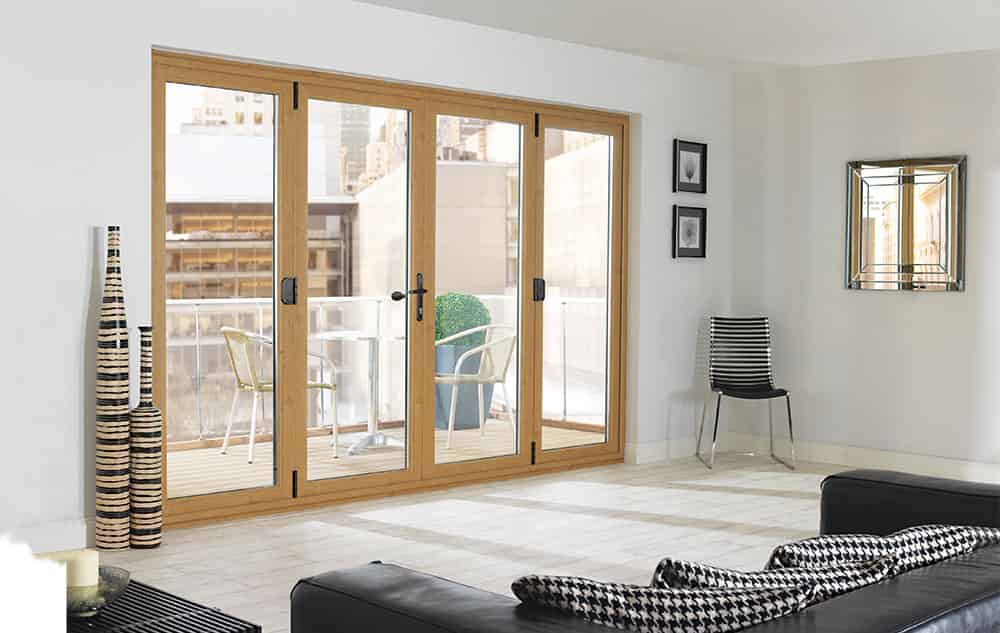 Transform Your Home & Enjoy Contemporary Living
Many homeowners are now seeking to improve their homes and inject a "wow" factor so our stunning bi-fold doors have become a popular choice.
Panoramic doors such as bi-folds, enable large glazed 'walls' to be created. Your interior is flooded with natural light, opening up certain aspects of your property.
These concertina doors enable an entire doorway and wall to be opened up, seamlessly integrating indoor and outdoor space.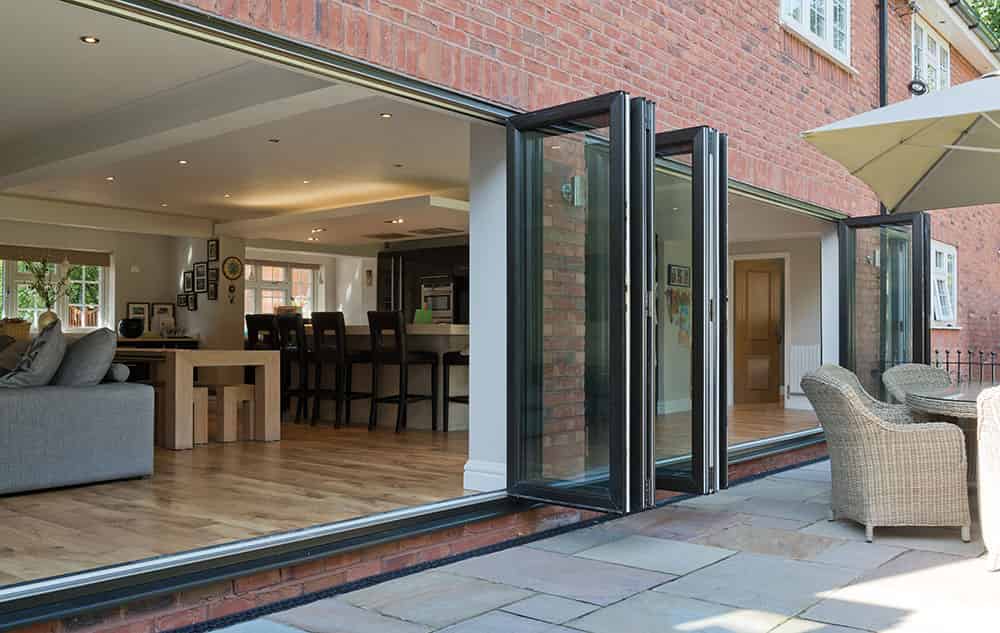 If you are wanting to update the appearance of your property or looking for an alternative to the traditional patio door, then our bi-fold doors in Hornchurch will be the perfect fit.
Our bi-folding doors will instantly transform your property, opening up rooms and providing an impressive entrance to the outside. A fantastic addition to a recently extended property, a set of bi-folding doors will turn any normal wall and back door into a very attractive entrance.
These doors can either be installed externally or internally for use as a room divider. They can even be incorporated into a conservatory build.
Multiple Configurations
Becoming ever more popular with homeowners, our bi-fold doors are available in multiple folding configurations to work with your existing outlay. They can fold to the left or right and take up a very small amount of space when open.
Bring The Outside In
Create a welcoming atmosphere and integrate indoor and outdoor space, with a range of threshold options including flush-floor level.
Providing a superior connection between your home and garden, bi-fold doors offer increased natural light and ventilation. Thanks to an expansive wall to ceiling glass area, you can enjoy panoramic views of the outside.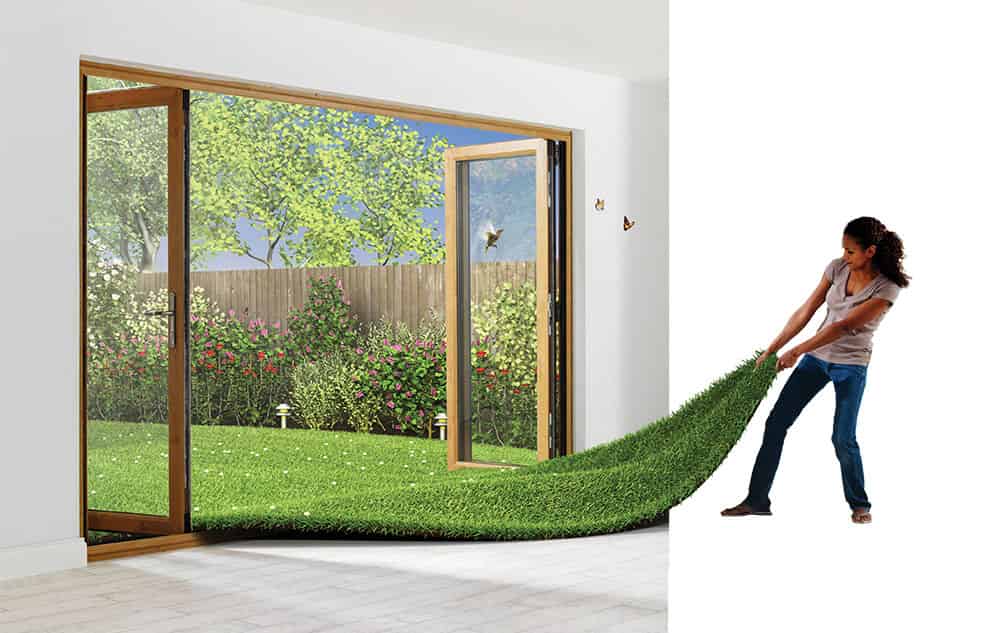 Improved Sense Of Space
Bi-fold doors fold back to just inches of opening, providing you with a wide and open entrance. Because these doors fold neatly onto themselves you won't have to deal with any obstructions – perfect for those summer BBQs.
Colours & Finishes
Our bi-folding doors can be designed to perfectly complement your home. Choose from a wide range of finishes including special colour surfaces to authentic woodgrain colours. Concept will provide you with the ideal match.
White
Cream
Golden Oak
Golden Oak with White Interior
Rosewood
Rosewood with White interior
Irish Oak
Irish Oak with White interior
Grey with White interior
White Ash
Black Ash with White interior.
Hardware Colours
Aspect Bi-Fold Door Features
Our bi-fold doors are from Eurocell – one of the industry's leading manufacturers. They have been purposely designed in a variety of configurations so that they can fit into any style of property.

Smooth Opening Action
Unique D-handles make them very easy to operate, allowing you to pull open the doors in one swift movement.  These attractive and discreet handles activate shootbolts and folds flat when not in use.

Uninterrupted Views
Modern and slim frame patented features and a 90% clear opening provides uninterrupted sightlines.
Designed with great attention to detail, a patented trim also conceals unsightly gasket lines.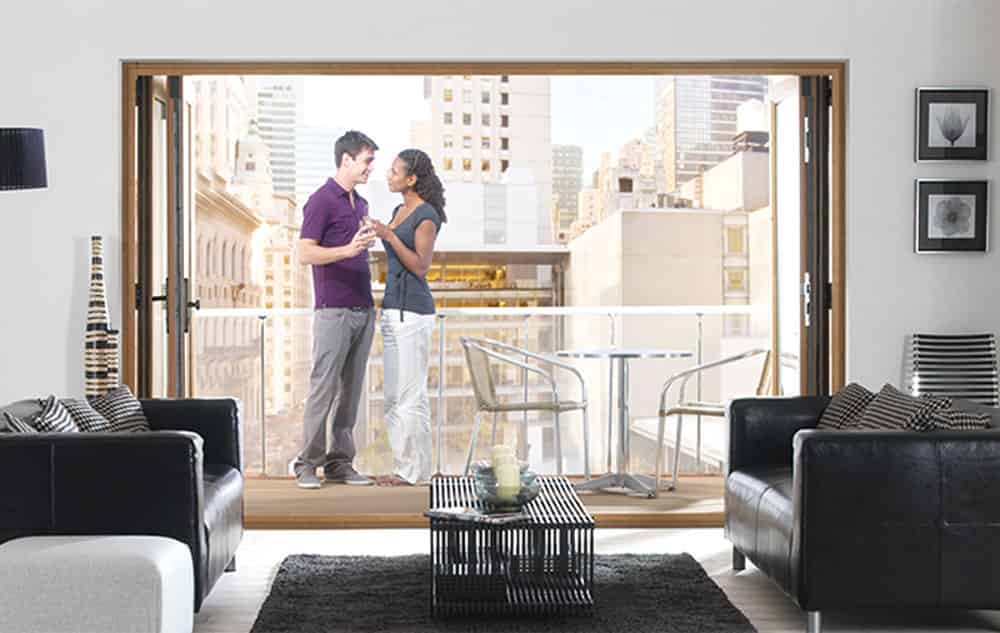 Superior Security
Concealed bottom rollers and top anti-jemmy pins deliver enhanced security performance. The first bi-fold system to achieve BBA and Secured By Design PAS24 accreditation, the Aspect bi-fold door provides superior security.
Weather Resistance
Tested to BS6375-1:2009 (Performance of Windows and Doors), our doors far exceed the minimum requirements set out for the most extreme weather test.
Benefits Of Choosing An Aspect Bi-Fold Door
BBA Certified and Secured By Design Accredited
British Bespoke Hardware
Energy Efficient With Low U-Values Of 0.9
Enhanced Security
Triple Weather Seals For Superior Insulation
Concealed Gaskets For Streamline Appearance
See The Transformation
Contact Us
For bi-folding door prices, click here to start your free bi-folding door quote online. Alternatively, you can reach us using our online contact form.