Nothing offers the same level of beauty and security as a composite door for your Essex home. These dream double glazed doors offer a long term performance, giving you many years of quality and stunning looks.
We offer a range of gorgeous composite doors that will be the finishing touch to your home improvements. You can customise our doors to suit your tastes and style, and revel in their exceptional functionality. See the great benefits a composite door has to offer your home in this handy guide.
A Beautiful Design
Our composite doors offer beautiful design. Each door is custom made to your specifications, ensuring that you receive the exact door you want. You can choose from a vast array of slab designs that include glazed areas, or even those without.
They come in a unique replica timber finish that enables you to have all the beauty of a timber residential door with none of the challenges and maintenance. As for style, you can opt for statement contemporary designs, characterful traditional looks or anything in between.
The design can further be tailored with our great accessories range, giving you a door that is perfect down to the very last detail.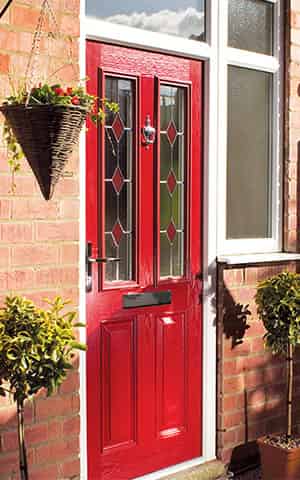 Composite Doors, A Range of Colours
One of the major benefits of choosing a composite door is its colour finishes. The woodgrain effect of the glass reinforced plastic (GRP) skin is gorgeous in itself, but when finished in one of the superb range of colours we offer, you can be certain of a stunning look.
Whether you want a contemporary door that makes a statement or a traditional door that blends in with your home and surroundings, we are certain that we have the perfect colour for you. The range of choice available is extensive and because of the way these composite doors are finished, the quality is exceptional too. In fact, the colour you choose will never fade and the GRP skin will ensure it is scratch and dent resistant. Your door will look pristine with minimal maintenance year after year.
Exceptional Standards of Security
Of course, it is impossible to talk about composite doors without also discussing their impressive security performance. They really do offer exceptional standards of security.
The door itself is manufactured from a solid core that is covered in glass reinforced plastic (GRP). This means that the strength of these doors is second to none, they can withstand intense and prolonged physical attacks without budging an inch.
When this completely robust and durable double glazed door is then combined with a state of the art locking system, they really are almost impossible to break into. The standard locking mechanisms we provide offer anti-bump and anti-drill cylinder locks. This enhanced level of protection means that our composite doors have achieved Secured by Design accreditation. This police preferred specification is awarded as a result of intensive testing, so you can have complete peace of mind that your new composite door meets the very highest standards when it comes to security.
Energy Efficient Composite Doors
Exceptional energy efficiency is expected from any front door, however, our composite doors go above and beyond the usual standards. The high-quality core coupled with the GRP skin creates a high insulation door. In fact, our composite doors offer six times more insulation than traditional timber doors.
This superb insulating performance offers many benefits from your home. Draughts are virtually eliminated, giving you a warm and cosy property. You can also enjoy superb sound proofing, which will keep the hustle and bustle of the outside world firmly away from your relaxing living areas.
The incredible design means that heat loss is minimised, so your composite door will ensure the heating you use is kept within your home, which will keep your home warmer for longer.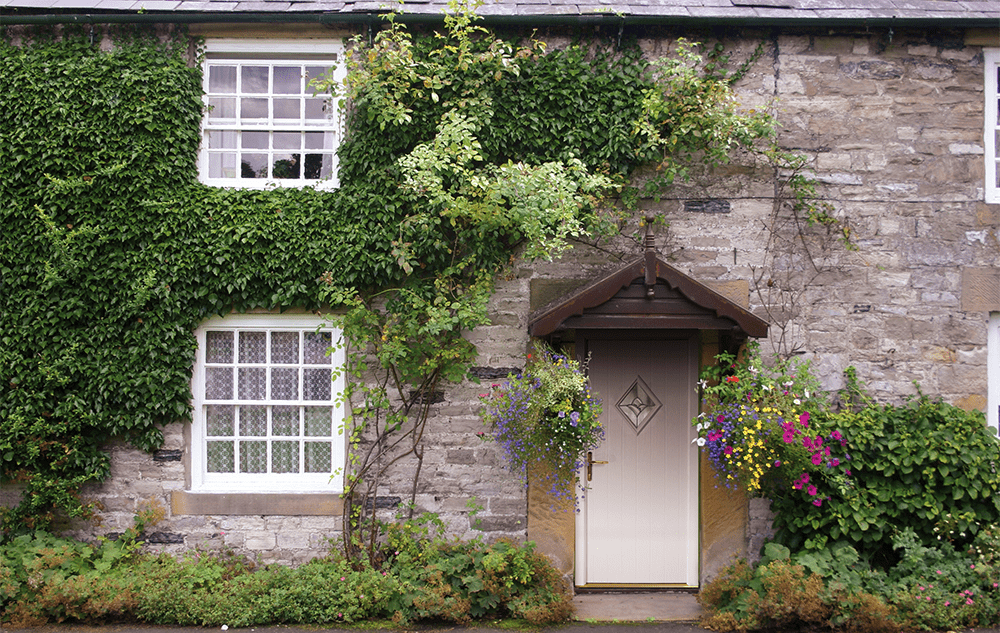 Composite Door Prices Essex
Composite doors are renowned for their awesome quality and performance, but all this doesn't have to cost the earth when it comes to replacing your Essex front door. In fact, with prices as cost effective as ours, you will enjoy all the benefits of our composite doors at an affordable cost. We offer completely free quotes to all our customers.
There's no obligations attached, so you can simply contact us or visit our clever online quote calculator and get a tailored and unique composite door quote for your property. Take a look at our prices and see just how competitive they are when it comes to double glazed doors in Essex!