Back in 1936, when George Formby released 'When I'm Cleaning Windows', did he realise he was opening a debate which would go on to resonate through the streets of Essex for generations?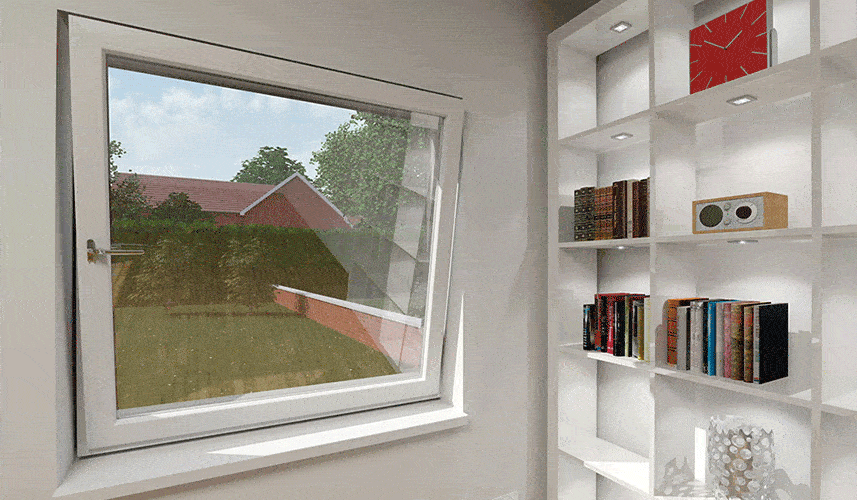 In this day and age, with household heroes like Barry Scott and Cillet Bang, you'd think there would be little room for debating old wives' tales in relation to cleaning uPVC windows. However, there are still those who believe that newspapers are better for cleaning glass than paper towels, due to the density of the fibres.
This month, we'll look over the best advice handed down between builders to housewives. To find out the best way to keep your glass glistening, hinges swinging and frames permanently closed!
Top Life Hacks for Cleaning Windows
Keep the Newspaper in the Recycling – It has long been thought that newspaper doubles up as some sort of magical window cleaner. In reality though, it's best left for starting fires and wrapping Friday's fish and chip supper. If you use newspaper, you run the risk of inking all over your hands.
Our advice is ditch the newspaper for coffee filters. Coffee filters are tough and durable, helping to prevent streaks appearing on the glass. Just make sure you use new ones, coffee is a persistent stain!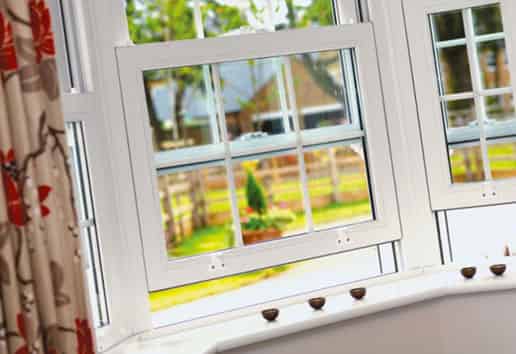 Brew Your Own! – Brewing your own window cleaner will save you money. Plus, there's every chance you'll come up with a cleaning product so strong, it could beat Mr. Muscle in an arm wrestle. Leave expensive cleaning products in the supermarket and concoct your own from a mix of water, ammonia, vinegar and dish soap. Spray, don't drench, your windows with your very own George's Marvellous Medicine and wipe off…with a coffee filter!
Try a Blackboard Eraser – If you're fairly new to the window cleaning business, you may well create streaks across the glass. Don't panic! Just head down to your local art and craft shop and purchase a blackboard eraser…do not use it on a chalkboard first. The soft fabric of an unused t-shirt can work just as well.
Be Aware of the Environment – When it comes to maintaining the locks and hinges (working parts of your window) WD40, grease and a splash of oil will go a long way. But also, be aware of your environment! After a heat wave, use an old toothbrush to clean out the dust from the locks and hinges. If it rains, ensure your window is closed. Clean off any water from the hinges with a thick towel as soon as you can, stopping the locks and hinges from rusting.
Wash Your Windows On a Cloudy Day – Washing your windows on a hot day will give you less time to clean, as the windows dry quicker! On cloudy days, you'll have far more time to clean your windows. Minimising the risk of streaks of appearing.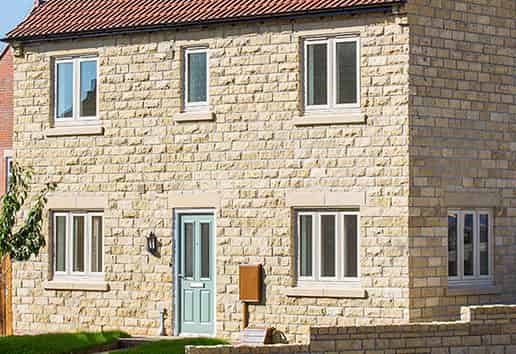 Our Range of uPVC Windows in Essex
We supply and fit an extensive range of uPVC windows throughout Essex. Double glazed windows that are proven to lower the cost of heating your property, and heighten your security. Plus, with all the wondrous advice crammed into this article, you'll be able to keep them in tip top condition for year after year.
uPVC Casement Windows – By far the most popular style of window that we supply and fit. These windows look beautiful wherever situated. From grand town-homes to country retreats. The perfect all-rounder.
uPVC Tilt and Turn Windows – An intelligently designed window, perfect for ventilation. The advanced hinges used in our uPVC Tilt and Turn enables the pane to turn full circle! Clean the outside of the window from inside your house.
uPVC Sliding Sash Windows – Based entirely on the traditional sash, this double glazed window is the perfect example of style meets modern tech. For those who favour a vintage appearance, uPVC Sliding Sash Windows boast effortless functionality and will increase the security of Essex home.
uPVC Bay and Bow Windows – Maximise the light entering your home and create a highly sought after style with uPVC Bay and Bow Windows. Available in three or five facet design, gifting your property with panoramic views of the outside Essex world.

Free Double Glazing Prices Essex
If you are interested in renovating your property with top of the range uPVC windows, why not generate your unique online quote? Visit the quote section of our website and get your price within two minutes.
If you'd like to find out more about our range of windows, or services or know of any other life hacks, do not hesitate to contact us or call on – 0800 289 299.
Concept Windows – Superior double glazing, for an honest bob!