Great Conservatory Ideas
Looking for conservatory ideas? A well designed conservatory is undoubtedly a valuable asset to any property.  A conservatory instantly adds style and considerably increases living space whilst inviting the outside in.
 At Concept Windows, Doors and Conservatories we have installed a fair few conservatories in our time and can offer you lots of exciting ideas for your extra space! Our bespoke conservatories are designed with your home as well as lifestyle in mind.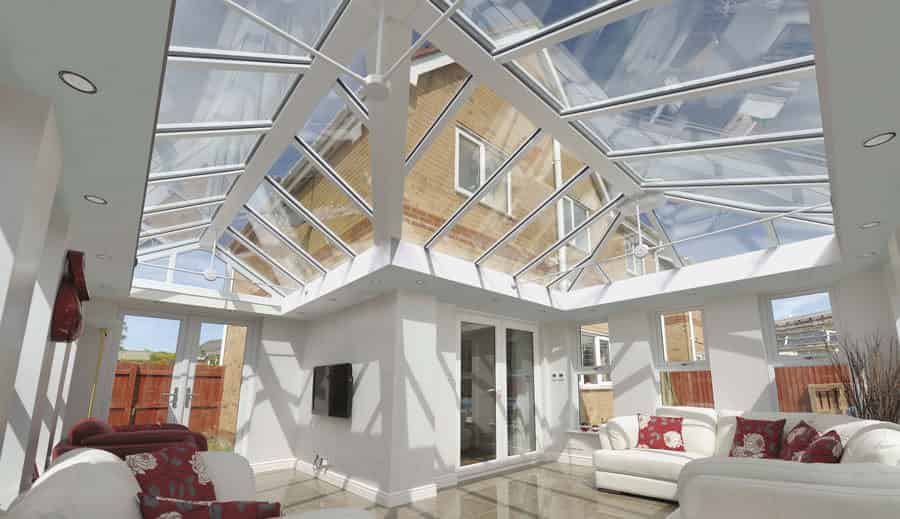 Conservatory Design Ideas
A conservatory gives you a versatile space to transform into your ideal home improvement. Your conservatory can be a tranquil place to relax or you can turn it into a multi-functional space for the whole family to enjoy.Whether you require an extra dining area, lounge or play area for the kids, a conservatory gives you a world of choice.
It can work wonderfully as a tranquil place to sit and relax, or can be combined with a with a dining or play room to create a functional space that's light and bright for the whole family to enjoy.
Fully Glazed Conservatory Ideas
Fully glazed conservatories offer impressive floor to ceiling glass walls, perfect for enhancing all available light and making your space bigger and brighter. This design also provides you with a wonderful view of the outside, inviting your garden in. There are many different glazing options for you to choose from including toughened glass and self cleaning glass.
A Touch of The Traditional
If you have a period style property or are wanting to add a classic touch to a modern property, then you might want to consider a traditional conservatory style.  These beautiful conservatories come in a range of designs such as the Victorian, Edwardian and Gable style. Each of these conservatory styles offer beautiful aesthetics – especially when teamed with a period property. The traditional conservatory will look fantastic on an older home, enhancing its classic features.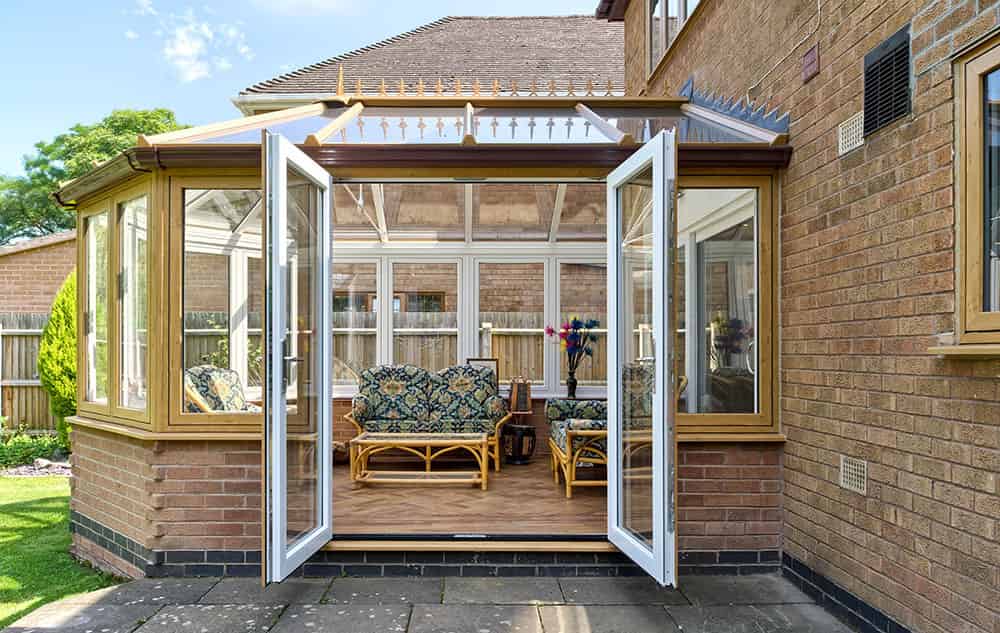 A Contemporary Feel
Contemporary conservatories are much simplistic in design when compared to a traditional conservatory style. These modern conservatories feature clean lines and pitched lean-to style roofs. Many modern conservatories can be turned into small home offices and even kitchen diners.
Bespoke and modern conservatories such as the lean-to style offer great versatility and can be fitted into a wide range of properties. Home owners have the option of combining conservatory styles to create the exact look they want. Team your modern conservatory style with sleek bi-folding doors and create a super cool contemporary look. Bi-folding doors will not only help create the illusion of a wide open space, they offer large amounts of light to pass through your conservatory.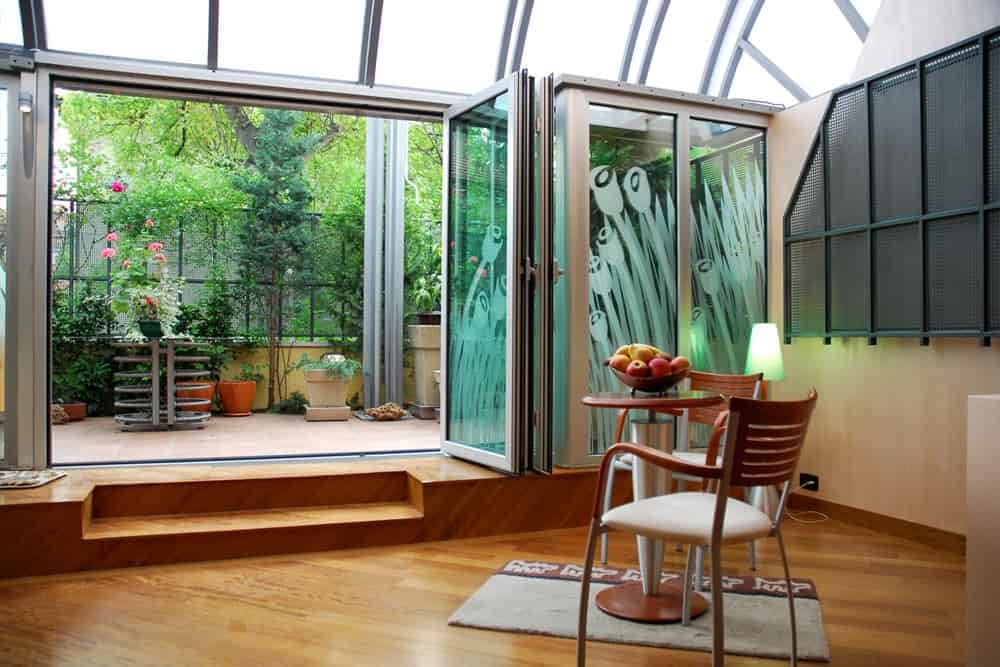 Less is More
Less is more when it comes to a modern conservatory. To complement it's clean and fuss free structure, keep things uncluttered with off white walls to maximise sunlight.
Conservatory Furniture Ideas
Decorating your conservatory is often the most exciting stages of installing a conservatory. This is when the space really becomes a part of your home. No matter the size of your conservatory, there are lots of furniture ideas to suit.
A Personal Touch
You can place your own personal touch on your conservatory by decorating it with personal keepsakes, photos and quirky ornaments. What says home to you?
Create A Family Room
If you want your new conservatory to have a family feel then a dining room table could be all it needs to become the hub of the home. Make space for all the family with a versatile seating area or if you have a love for cooking, why not use the space as an extension of your kitchen? Your conservatory can incorporate a sideboard for all your kitchen cutlery and appliances.
Choose Versatile Conservatory Furniture
Multi-functional furniture will come in handy especially if space is limited. For example storage that also functions as seating can be an excellent investment. Rattan table and chairs can be enjoyed both inside your conservatory and out –they can easily be taken out into the patio area on a hot summer day.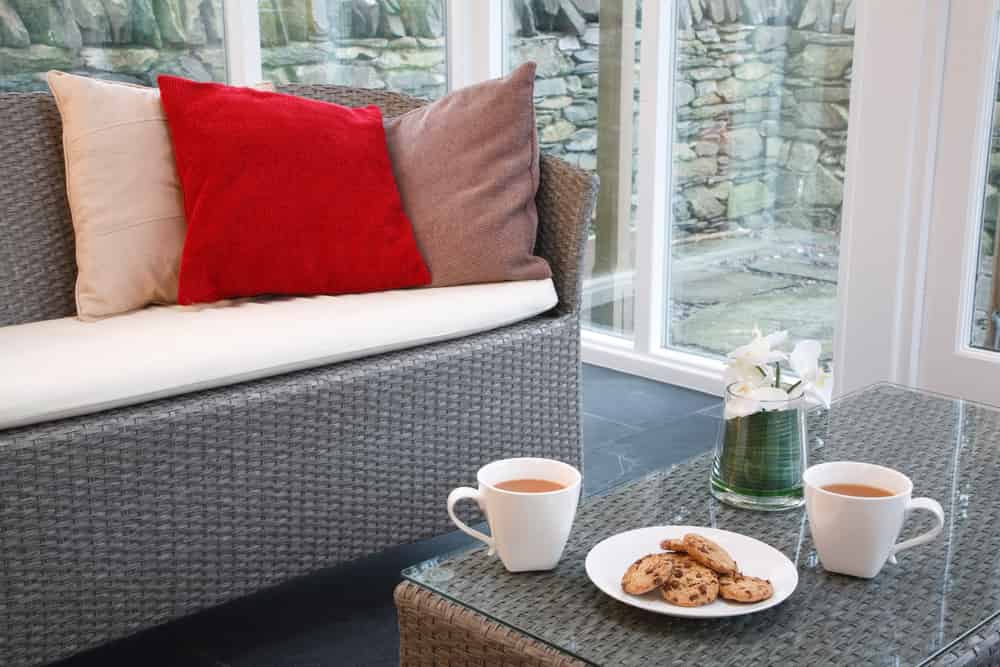 Bring The Outdoors In
Make a display of plants complete with rustic bell jars and floral patterned cushions for fresh, outside look. Complete the look with wooden furniture and stone tiled flooring to give the impression of a seamless entrance to your garden.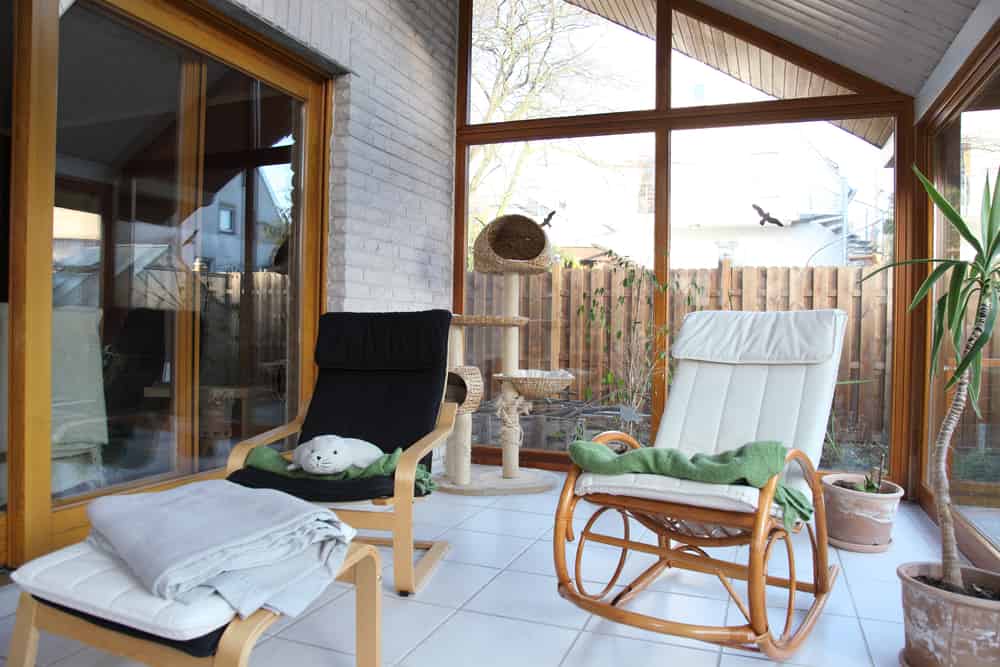 Practical Conservatory Floors
Tiled flooring is an excellent option for a conservatory floor, everyday use of your garden to conservatory can create messy floors and tiles offer easy cleaning compared to wood flooring and carpet. Heated flooring can be a great addition, helping to keep your conservatory warm through the colder months.