Plan your 2016 orangery with Concept Windows, Doors and Conservatories.  We offer a wide range of captivating orangery and conservatory styles to suit your home and budget.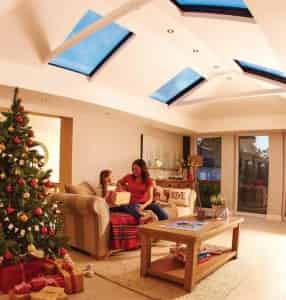 Next year you could be spending Christmas in your brand new, spacious conservatory or orangery . No need to squeeze the in-laws at the end of the dinner table!
Our conservatories and orangeries offer beautiful and versatile spaces you can use all year round, whether thats a dining area, living room or conservatory kitchen – our designs offer limitless options.
Livin Room Orangery
Our Livin Room Orangery is the latest addition to our Ultraframe range of home improvement products.
These fresh, new modern builds offer something entirely different for today's home owner.
This stunning extension gives you the best of both worlds by combining the light and sky roof of a conservatory with the walls and ceiling of an extension.
The Livin Room Orangery from provides you with a beautiful vaulted ceiling and incorporates an internal where lights can be installed. You can even insert or hang lights along the ridge of the roof itself.
Click here to find out more about out LivinRoom Orangeries.
Watch This Orangery Case Study
Year Round Living
If you are looking to extend your living space but are worried about a glass or polycarbonate roof not providing enough protection from outside elements, then the LivinRoof offers the perfect solution.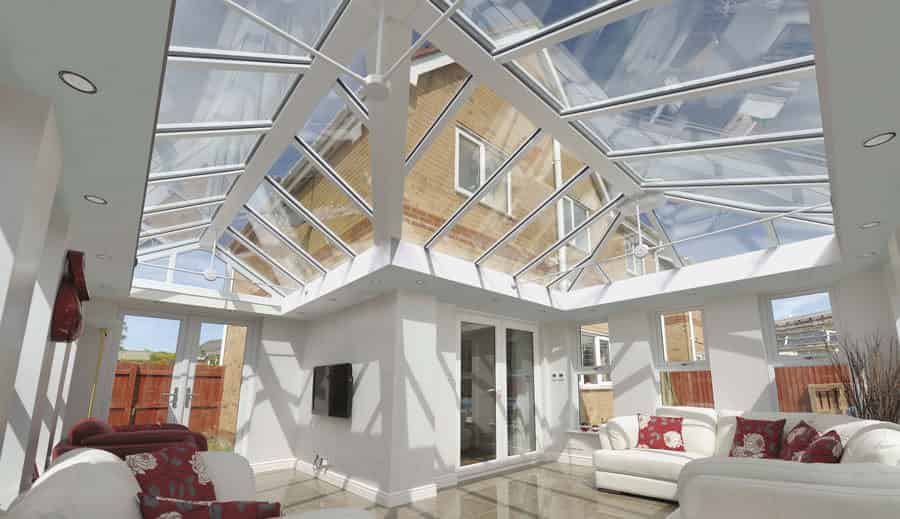 State Of The Art Conservatory Roof
The LivinRoof system is created from a state of the art system which has been designed to give you complete flexibility, allowing you to use both solid and glazed roofing in a seamless design.
It doesn't matter whether you are constructing a new home extension or replacing an existing conservatory the LivinRoof provides you with a stylish and thermally efficient room like no other. Extremely weatherproof, it's superior thermal performance gives you a room you can use any time of the year–a quality investment.
This Homeowner Uses Her New Orangery As A Home Gym!
How Will You Use Your New Orangery?
How will you use your new extended space? Conservatories and orangeries really do present you with an endless amount of options. Your newly acquired space can be transformed into anything from a home gym to a kitchen extension to a home office and spare bedroom.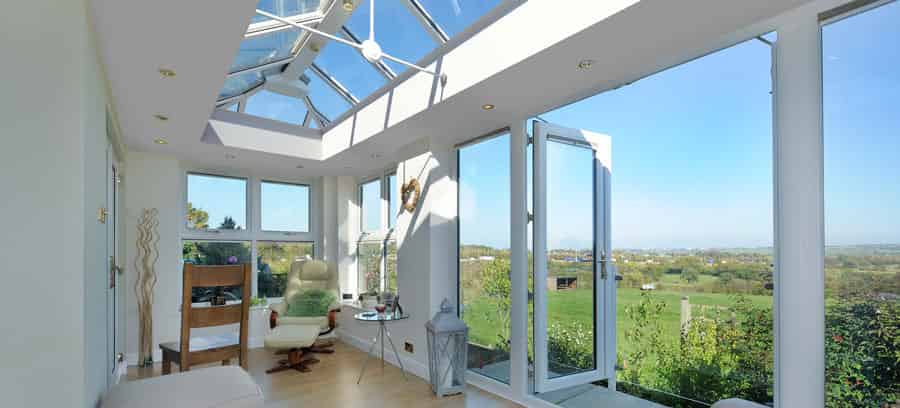 Contact Us
Contact us today for affordable and quality conservatories and orangeries in Essex.  Alternatively, you can get a price for your conservatory using our free online quoting engine. Our pricing engine will give you a cost for any replacement windows or doors too!