Create a beautiful and lasting impression with our attractive and secure uPVC back doors. A smart and practical solution, our uPVC back doors will help keep your home warm, quiet and safe – as well as being virtually maintenance free.

Perfect For All Kinds of Properties
Whether you have a modern or traditional looking property, we offer an impressive range of door styles including a wide choice of colours and finishes allowing you to achieve the perfect replacement door.
We can provide you with an exceptional choice of uPVC door styles. Our exciting range uPVC back doors are available in a stylish collection which includes composite doors, stable doors, French doors, patio doors and bi-folding doors.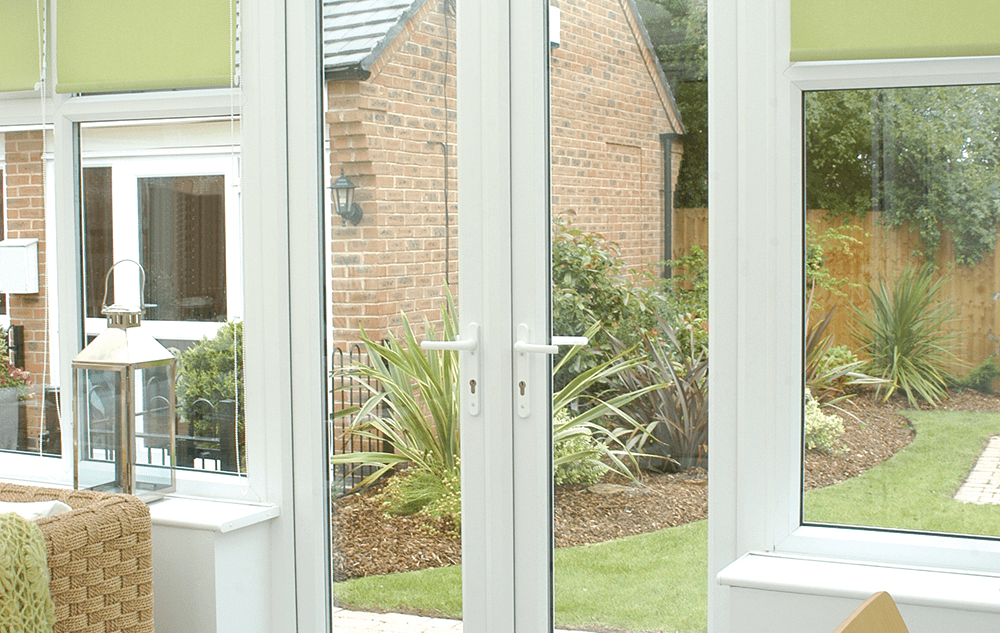 Composite Back Doors
Get A Free Quote For A Composite Door
Composite doors give you the appearance of a traditional timber door, without the high maintenance. They are built using a combination of advanced materials for a super strong, durable and versatile back door. They provide you with superior security whilst maintaining a classic aesthetic.

uPVC Stable Back Doors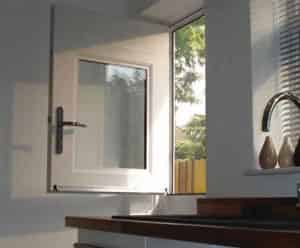 Get A Free Quote For A Stable Door
These charming back doors offer a touch of the traditional with their country style appearance. These multi-functional back doors are able to open simultaneously or separately, with two halves of the door offering complete versatility.
They are an ideal choice for young families or pet owners, allowing you keep loved ones safely inside whilst benefiting from lots of ventilation.
Glazing Options
We offer a wide variety of glass designs for your new front or back uPVC door, anything from standard double glazing to more ornate and patterned styles. Both glazing and panel designs can be fitted in uPVC doors with the option of side screens, mid-rails and arched frames.
uPVC Back Doors With Cat Flap
Our double glazed back doors can be fitted with an additional dog or cat flap for your furry friends. They can be incorporated into any uPVC or double glazed design.
uPVC Back Door Benefits
Stay Warm
All our uPVC back doors have been designed to keep your home warm by reducing heat loss within your property. They feature weather resistant seals and advanced chambered profiles offering high energy efficiency.
Safe & Secure
High security locking systems come as standard on all our uPVC back doors ensuring they easily meet the British Standards for security. Each door also features high performance handles and hinges for enhanced strength and protection. Any glazing is internally beaded to ensure it cannot be removed from the outside.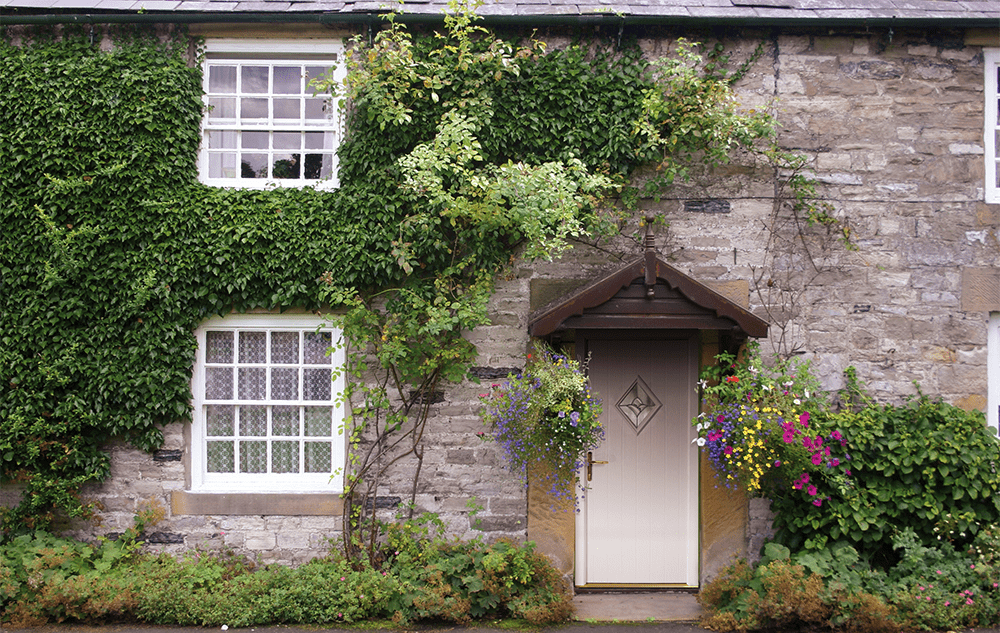 Not A Sound
Designed to keep your home quieter, our uPVC back doors have excellent insulating properties. This includes a draught-resistant seal and a thick uPVC profile which helps reduce external noises.
Low Maintenance
Our uPVC back doors are easy to clean and will never rot, rust or peel. They will never require re-painting and are available with the option of self-cleaning glass.
Colours & Finishes
You can choose from a comprehensive range of colours and finishes. You can combine the look of a traditional timber door with the benefits of modern uPVC with our coloured or woodgrain foiled door options. With our attractive range of finishes you can achieve almost any look.